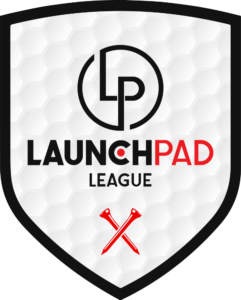 REGISTRATION NOW OPEN FOR THE

LAUNCHPAD WINTER LEAGUE!
JOIN OUR LEAGUES!
Gather your team together and join us for our 2024 Winter league. There will be three different leagues in play, including Mens, Ladies, and Mixed. Join us for league play, exclusive menu items, and drink specials. Come for the golf and stay for the party!
Schedule
January 15th – March 18th, 2024
6:30pm – 9pm every Monday
8 week segment over 10 weeks to account for weather/holidays, with no league play on Family day (February 19th)
Gameplay Info
9 Holes of Virtual Golf each week
Different tees for ladies and gents
1/2 Handicaps for scoring
Top 3 of 4 scores from your team count each week
Price & Fees
$1,200 per team of 4 + GST
Registration
Register your team of 4 (men's, ladies or mixed) to enjoy 9 holes of virtual golf and exclusive food and beverage menu specials! We play a different course at each session. On a weekly basis, each player from the winning team of each division, at each location, will each receive a $20 LaunchPad gift card every Monday throughout the league.
The winning team from the Winter league for each division, at each location, will receive the LaunchPad Golf Experience Grand Prize, which includes:
4 rounds of golf at Mickelson National
4 rounds of golf at Heritage Pointe
2 hours of LaunchPad suite time, with 2 appetizers and 8 drink coupons for domestic beer or high balls
Please register your team in full in the provided form. For any questions or concerns, please email [email protected] or phone 403-688-6733.